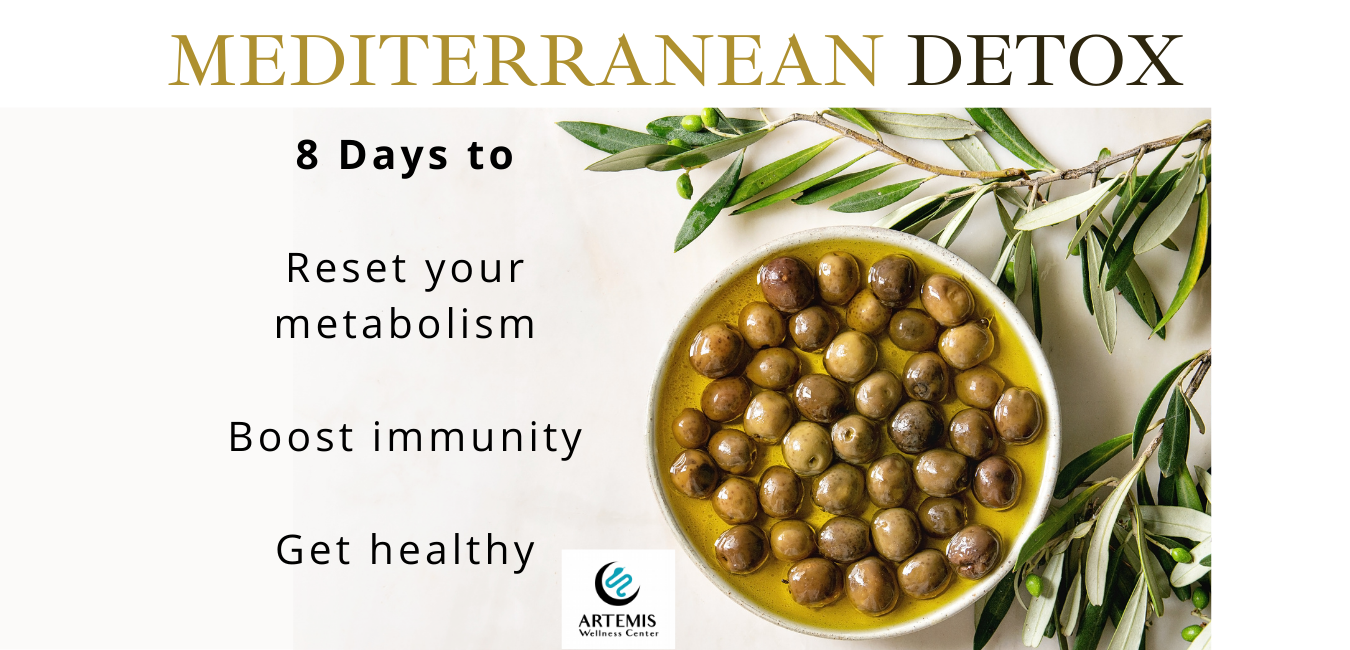 This program Combines the Scientifically Proven Health benefits of the Mediterranean diet with an anti-inflammatory detox diet to:
Reset your metabolism.
Boost immunity.
Get healthy.
Reduce inflammation.
Improve energy and resilience.
Create a new relationship with real food.
Put you on a new trajectory to prevent chronic disease.
Created and medically guided by Dr. Artemis Morris and moderated by Lisa Scoma, functional nutritionist.
This 8 day program includes:
Physician grade targeted supplements to support your detox pathways
8 Day Plant- based, seasonal, Mediterranean- inspired program guide.
Access to our private face-book group.
Guided emails.
Virtual Q & A session.
Authentic Mediterranean diet principles.
Discount codes for hand-picked high quality extra virgin olive oil.
And more …
Sign – up within two weeks of our seasonal program and get 10% off your physician grade detox supplements.
Program fee: $58
Physician grade supplements only available through integrative physicians: $134.80, with 10% discount on supplements if ordered in advance: $121.32
Supplements include:
Medical grade anti-inflammatory pea and rice based protein shake.
High-quality, broad-spectrum probiotic for your metabolism and gut health.
Homeopathic detox drops for intra and intercellular detoxification.
Fiber supplement to keep you moving gently.
For more information email us at: info@artemiswellnesscenter.com